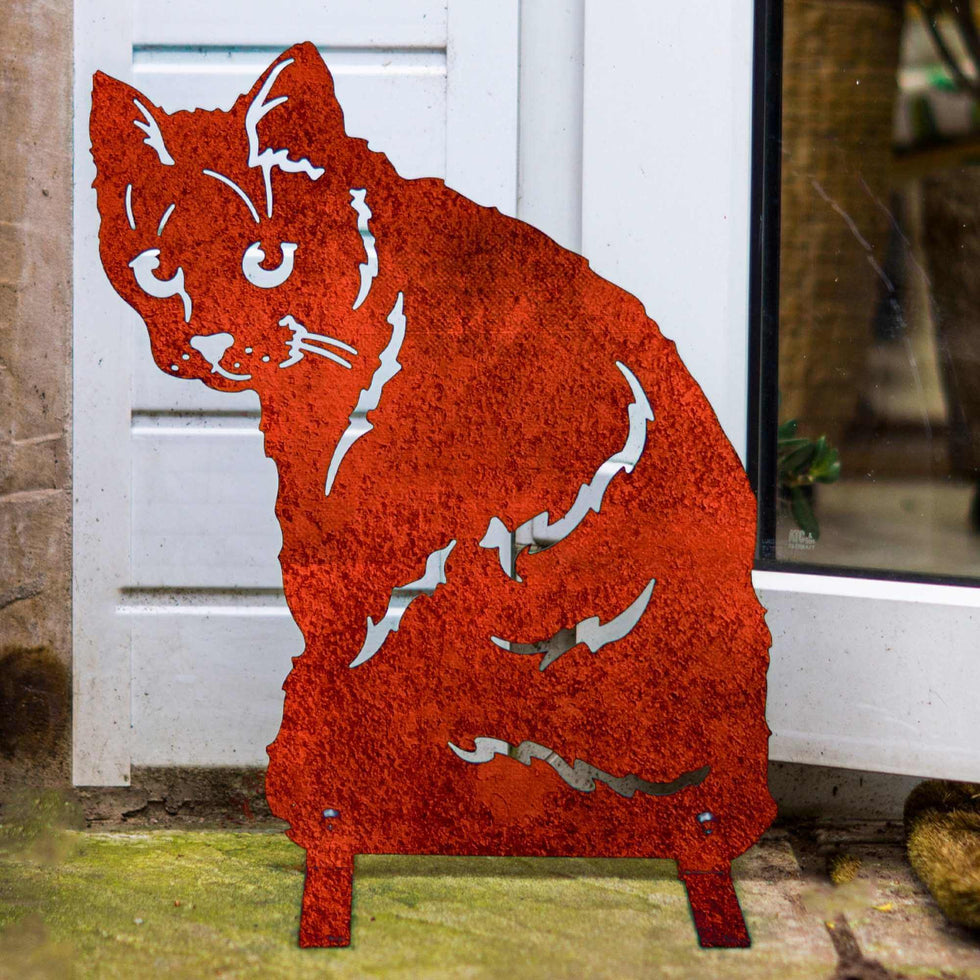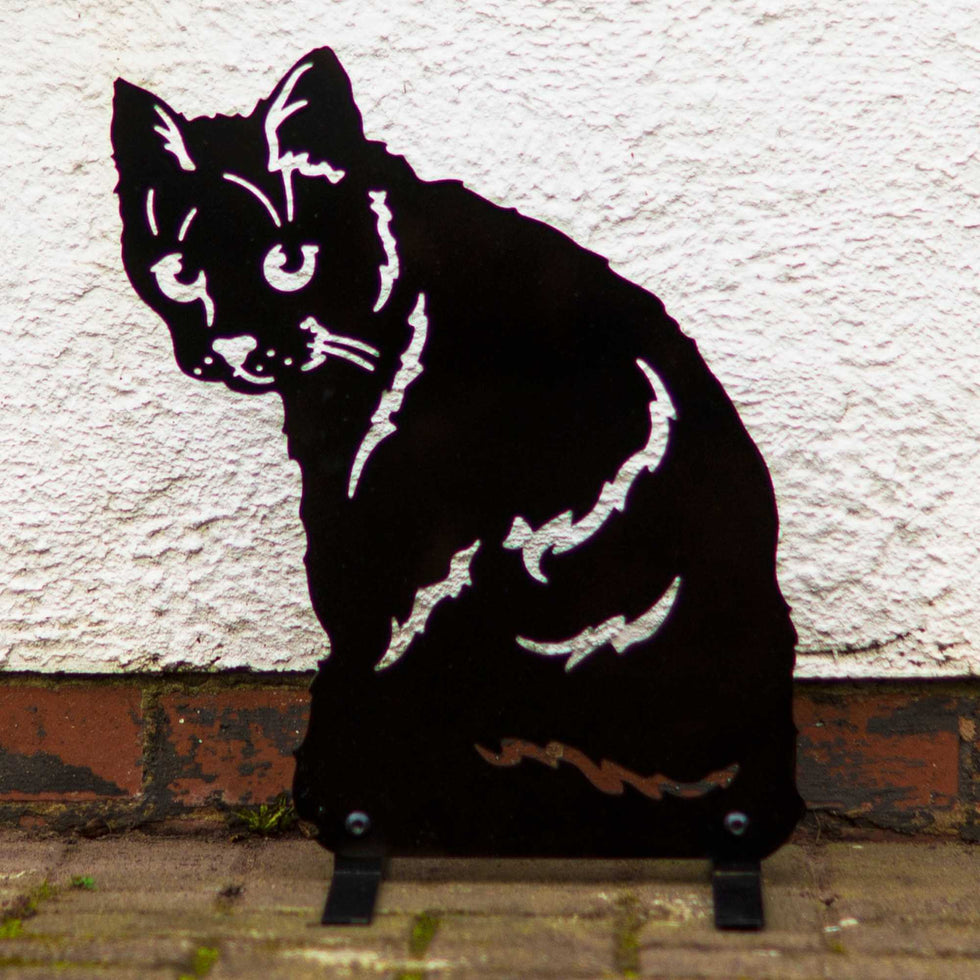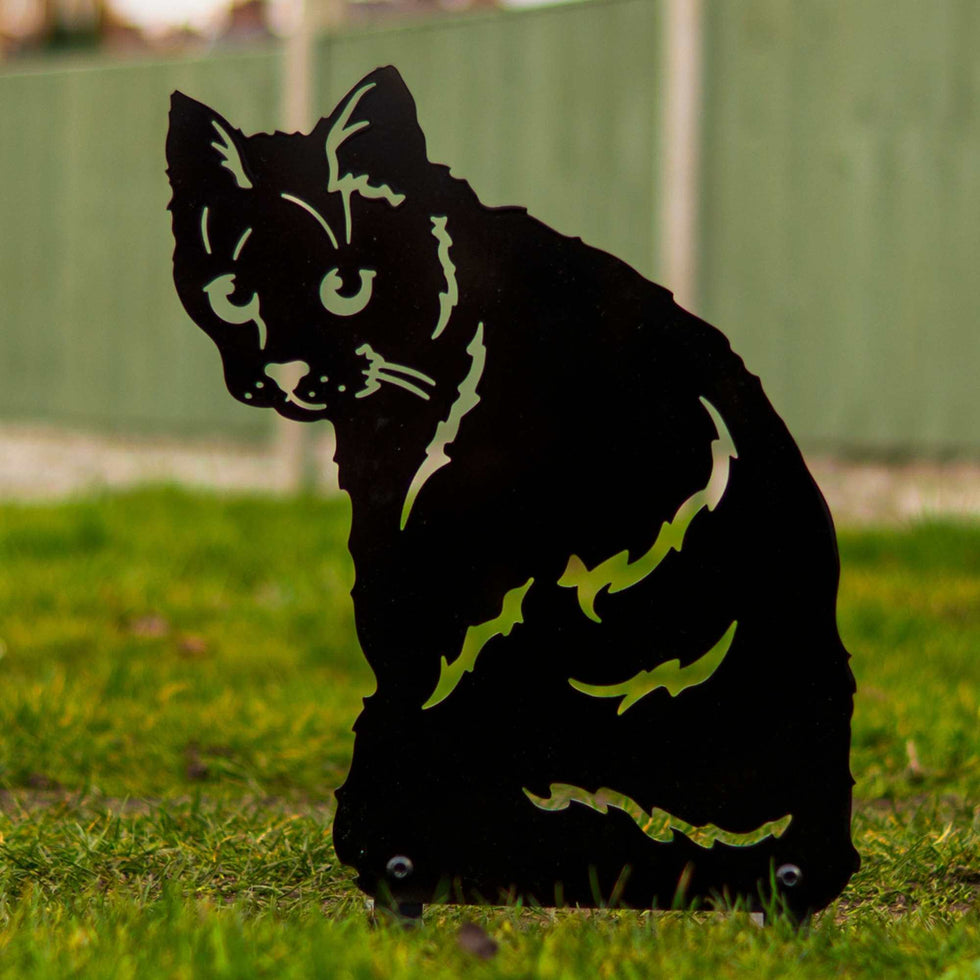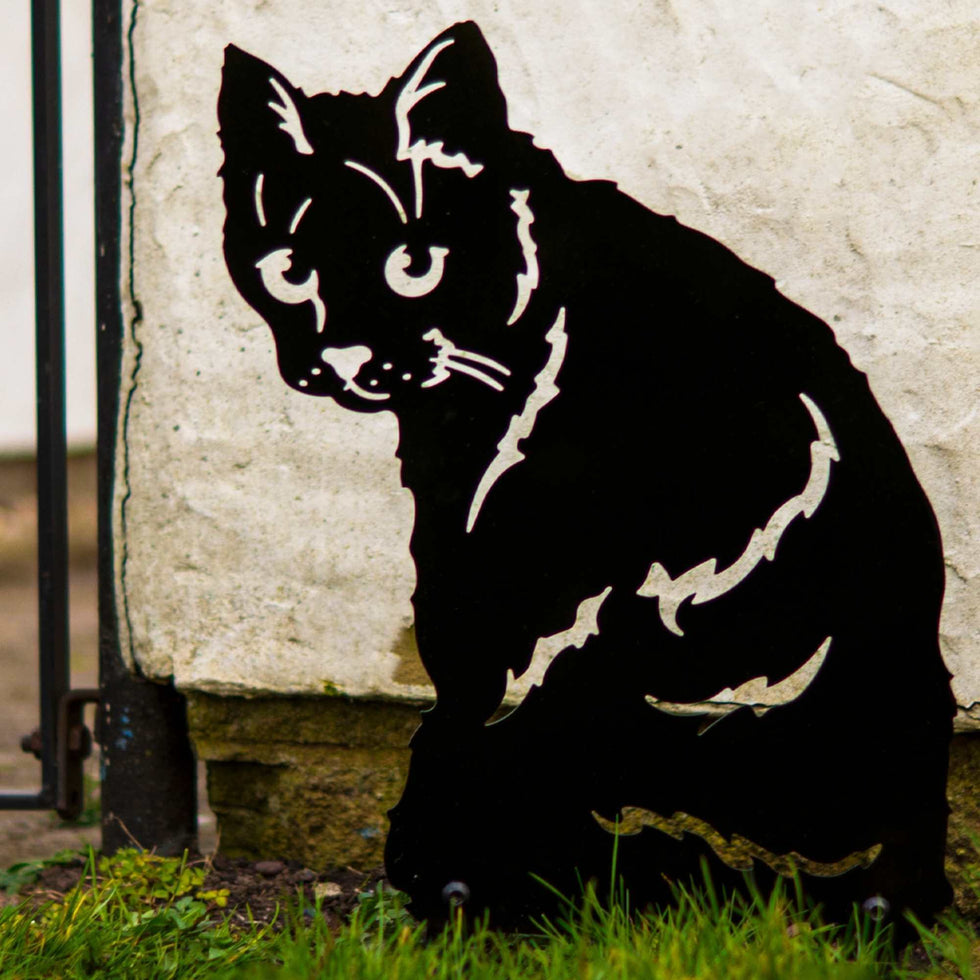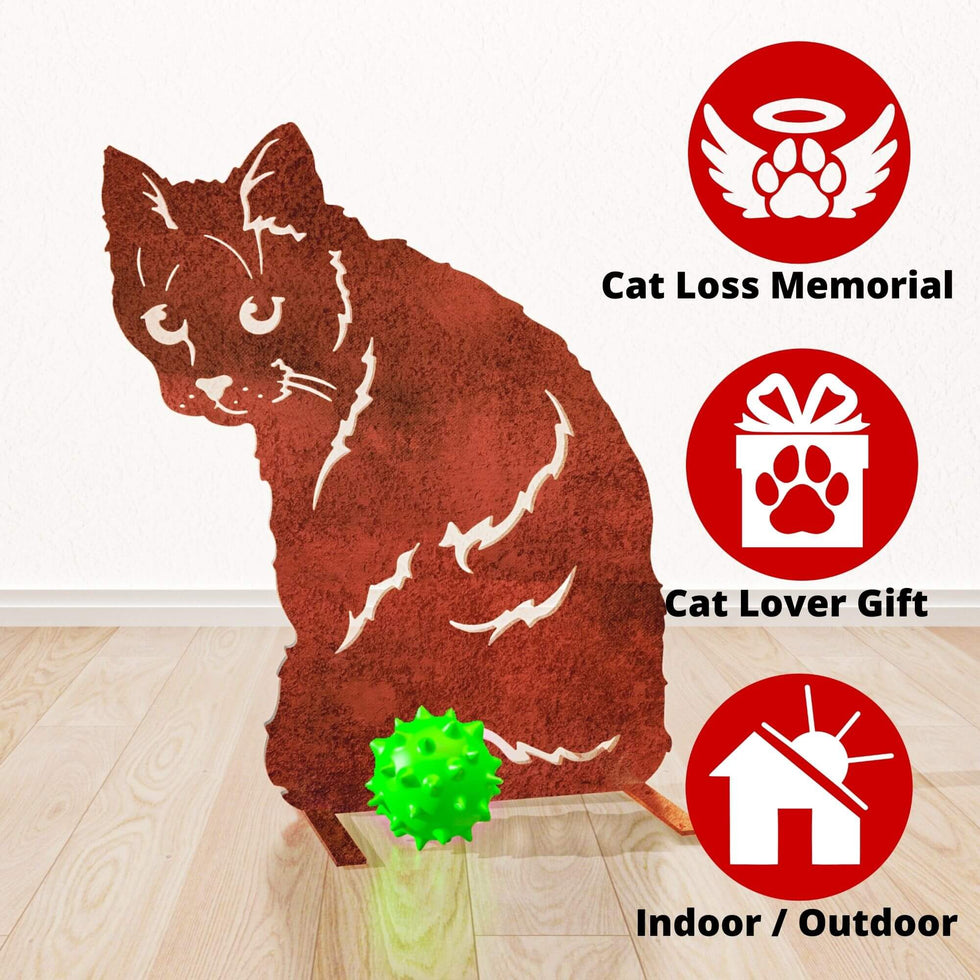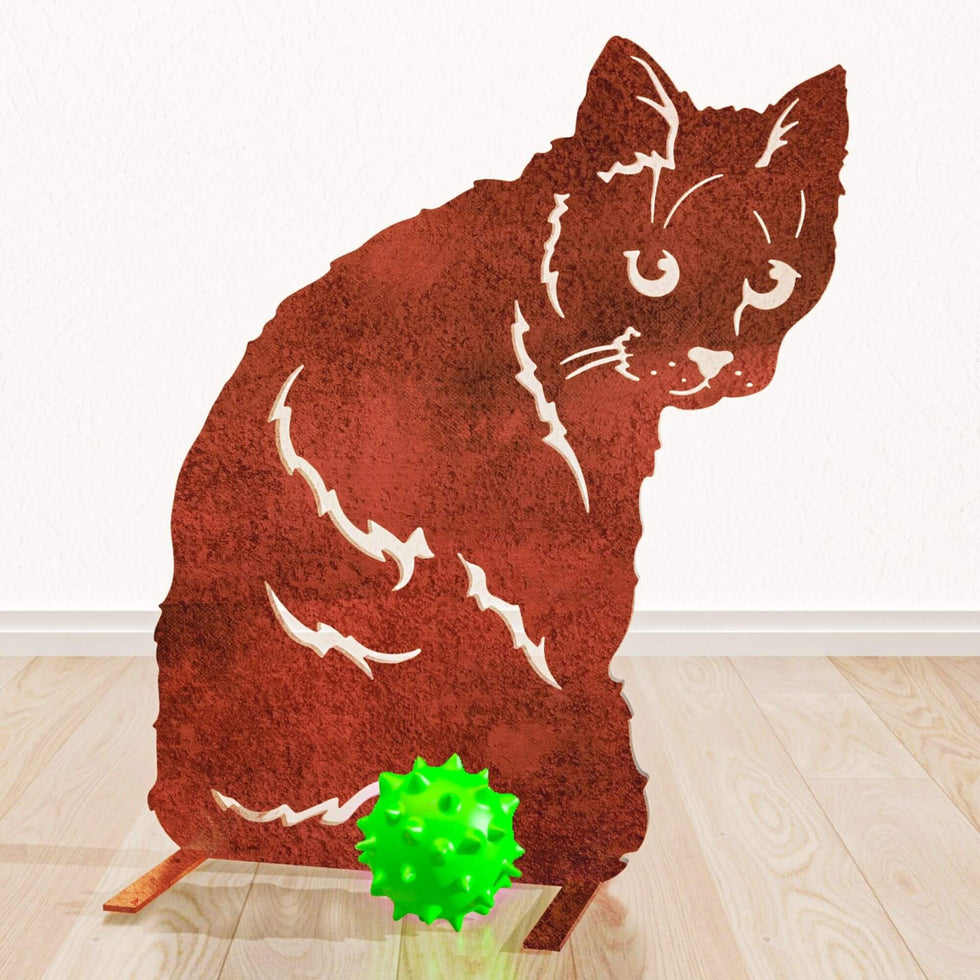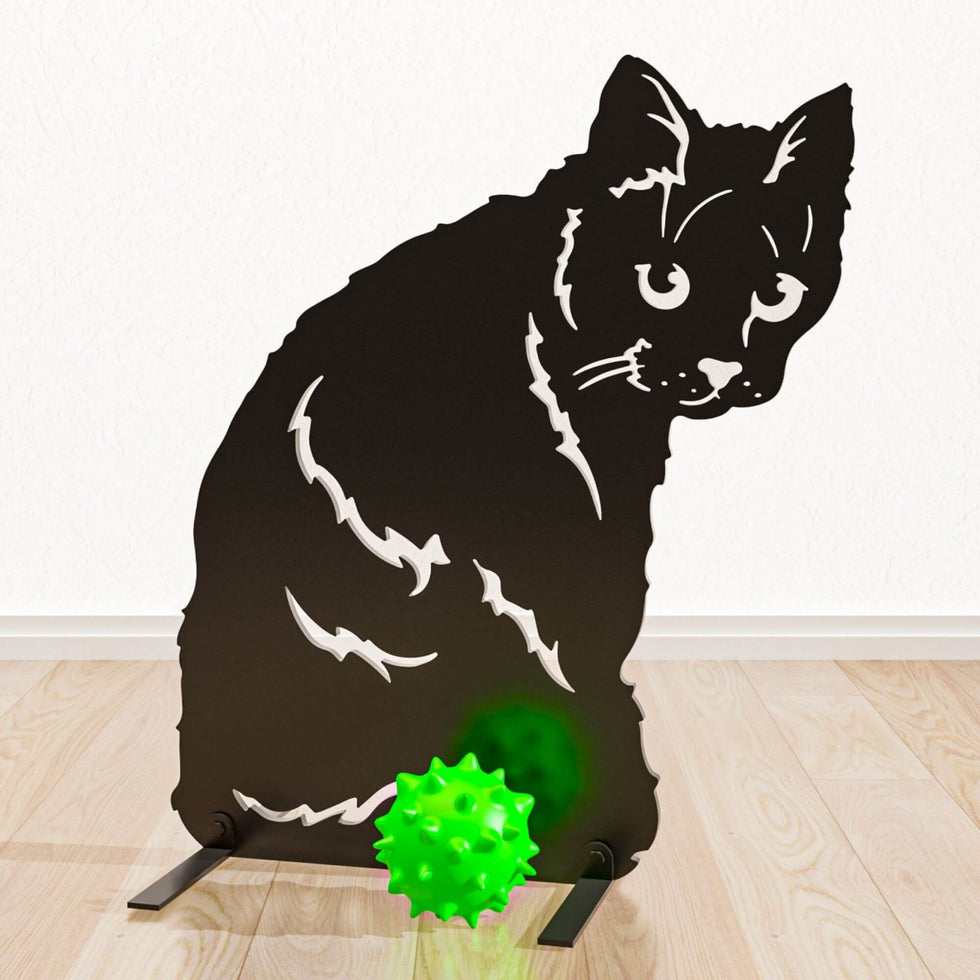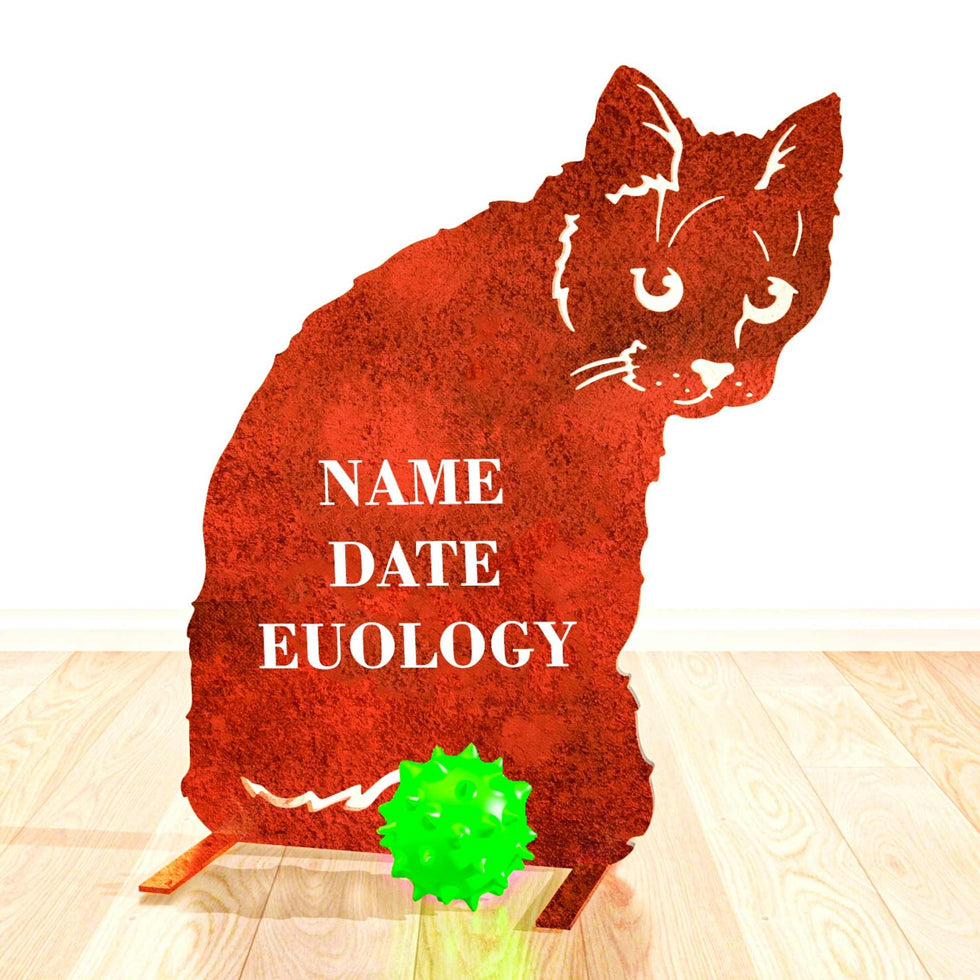 Hot
New
-21%
In stock
Pre-order
Out stock
Black Cat Loss Garden Ornament Memorial Personalised Statue
PRODUCT SPECIFICS
Custom text
More information
PRODUCT SPECIFICS
Black Cat Loss Memorial Statue - This Personalised Cat Sculpture is the Perfect Cat Loss Garden Memorial, Pet Sympathy Gift, Cat Keepsake Remembrance Present.
• Size & Material: Black Cat Personalised Cat Statue W35xH40 cm, Finish: Black Weather Resistant Paint or Natural Patina. Mounting: a stand with fixing holes. Heavy Duty Metal Laser Cut Weight 4 kg
• Cat Memorial Life Size Statue: This Cat Loss Garden Ornament would be a great way to preserve your pet memory, it is an ideal funeral tribute. To use as a Cat Gravestone Sculpture or Cat Memory Garden or decoration for a cat tombstone, pet urn, dog ashes casket, cat cremation box
• Cat Remembrance Gift, Cat Sympathy Present: A thoughtful gift for anyone who has had a cat loss bereavement - to help them preserve the memory of their beloved passed away pet with a stunning cat figure by Logi UK. Make it a touching gift for anyone who has lost their furry pet friend - help them grieve with a unique realistic sculpture. Our Deceased Cat Keepsake present will show your sympathy - it is meaningful backyard grave surrounds for mourning the pet by and a beautiful tribute to them.
• Personalised Cat Sculpture: This statue can be personalised with your pet's name, their birth years, and a short eulogy. Personalisation is ONLY available with "Personalised Natural"
• Indoor Outdoor Decoration Cat Garden Ornament: If your pet passed away this Remembrance Cat Passed Statue would make a stunning Outdoor Cat Loss Memorial or Pet Grave Maker to place in your yard or home.
• Realistic Cat Metal Sculpture: A handcrafted life size steel plaque for Cat owner - an excellent sympathy present. This realistic flour standing figurine is just the unique cat outline to make your pet backyard memory garden, cat grave, pet cemetery stand out. Offer your condolences with this lovely cat figurine memorial gift. The sweet gesture will surely touch hearts.
• Finish – Natural Oxidised: Supplied in raw steel finish that will oxidise to leave a rust patina over time
HOUSE CAT Sculpture  is a sculpture from our Cats collection which features all of the most popular dog breeds. Find your beloved furry friend in the Dogs & Cats Metal Sculpture collection.

If you would like to order something with an individual design - please look at section BESPOKE PRODUCTS  and message or call  us. We would more than happy to bring any of your daring fantasies to life.
If you would like to learn more about this Metal Garden Art piece and other products - follow us on Facebook, Instagram, Pinterest, You Tube, Twitter. There you can find reviews from our clients, videos, you can post there any questions. We would be glad to see you amongst our online friends. 
Custom text
Text content of Tab goes here!
You can make text bold, italic or add link using rich text editor.
More information
We offer a full and complete bespoke design service. Please contact us and we can discuss ideas for your own custom fire pit.
If you would like to learn more about this firepit and Logi's other products- follow us on our social media pages on Facebook, Instagram, Pinterest, Twitter. There you can find reviews from our clients and our How its Made videos. If you have any questions post them there! We would be very glad to see you amongst our online friends.