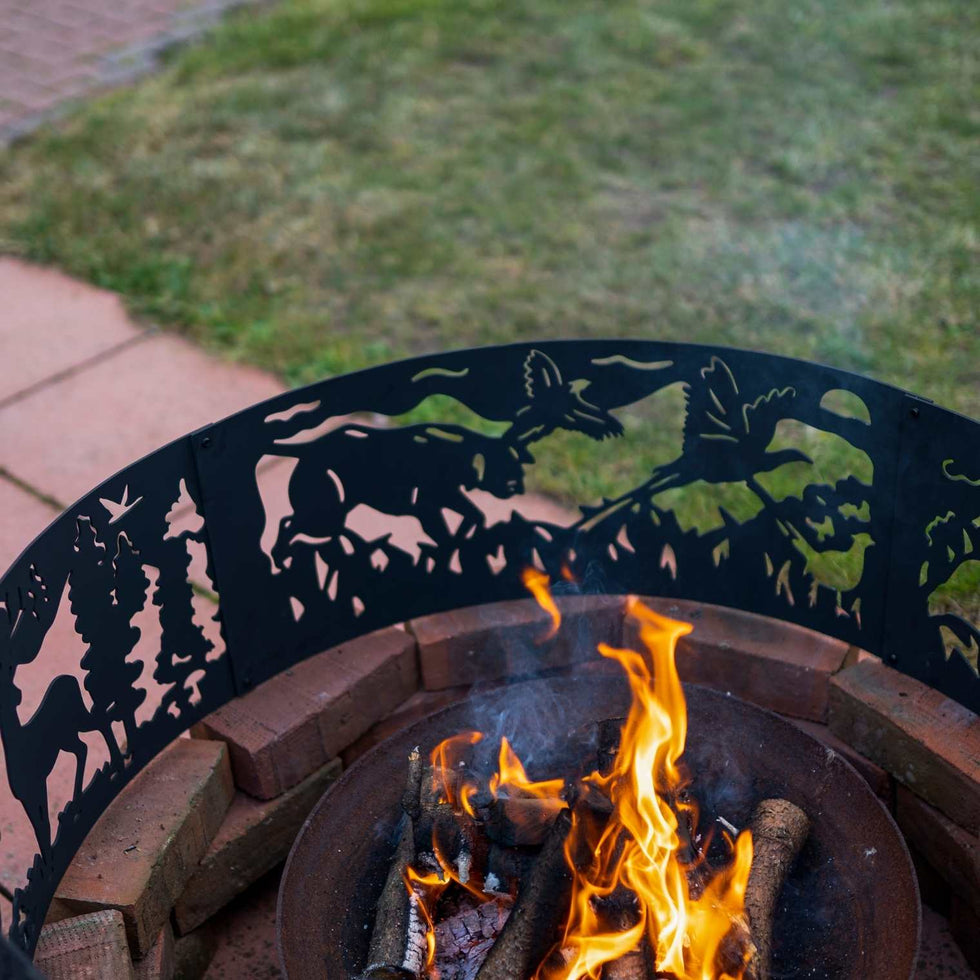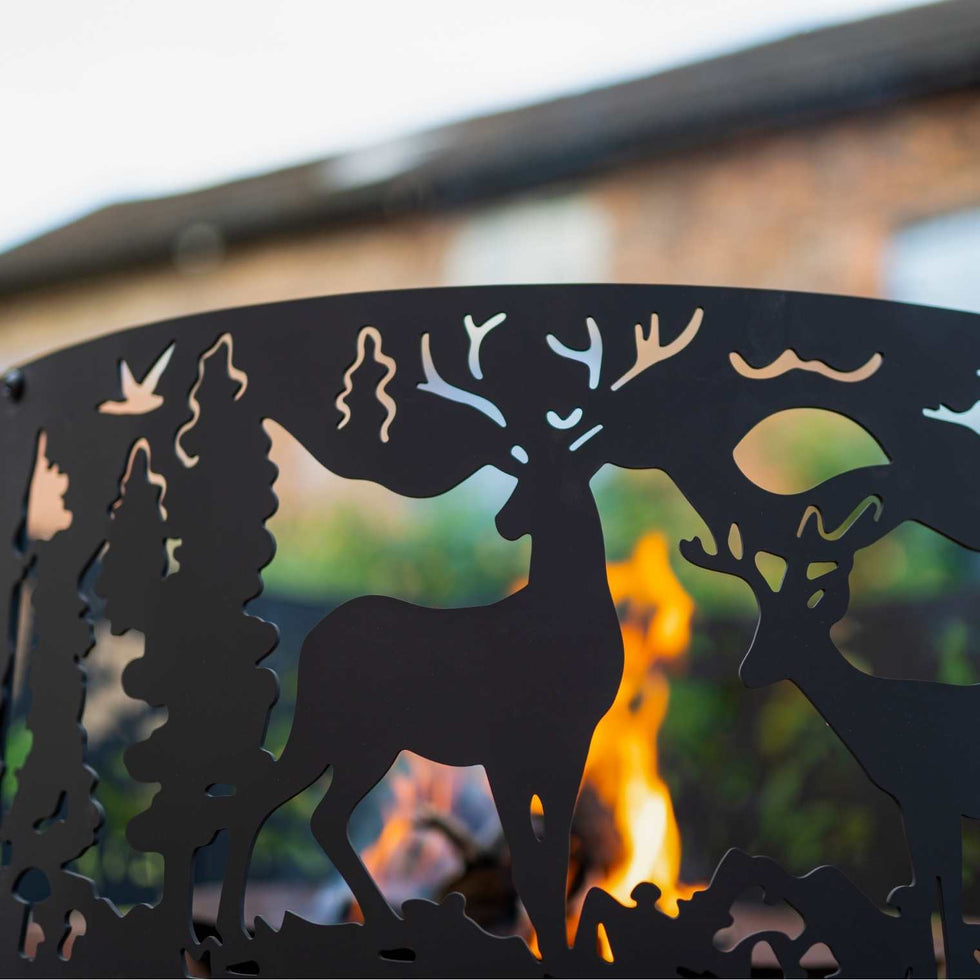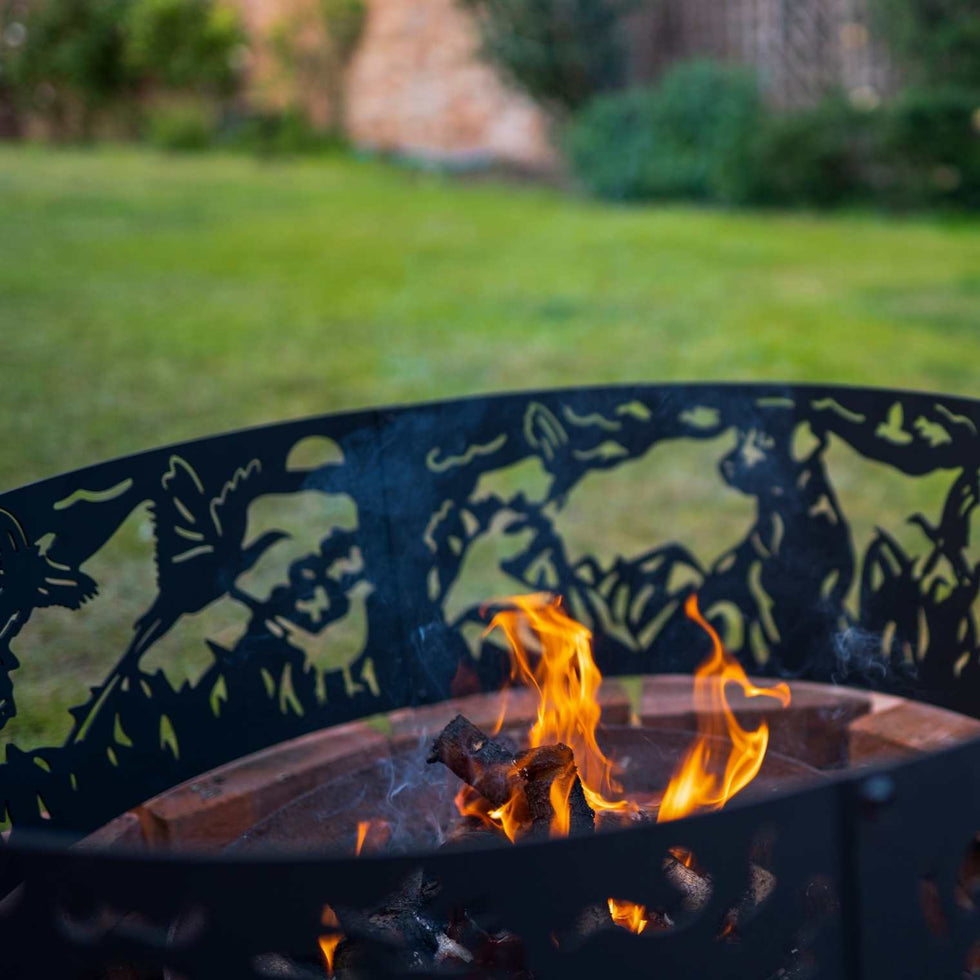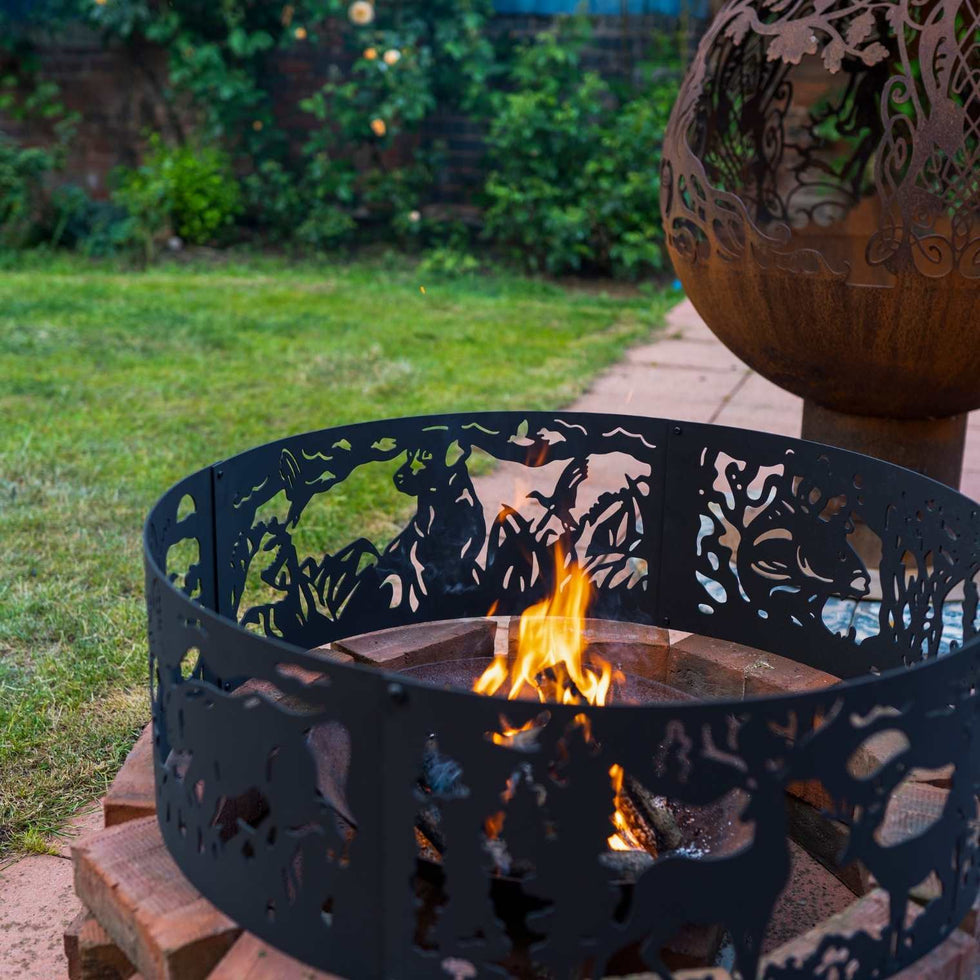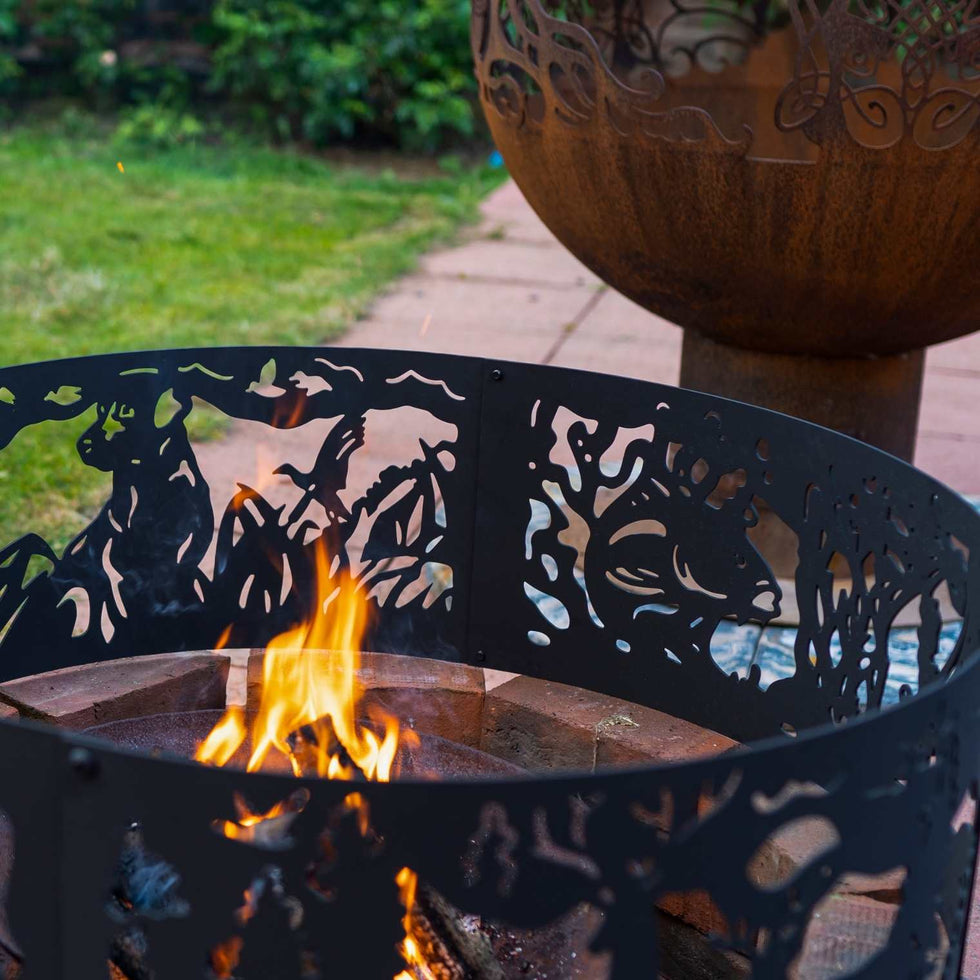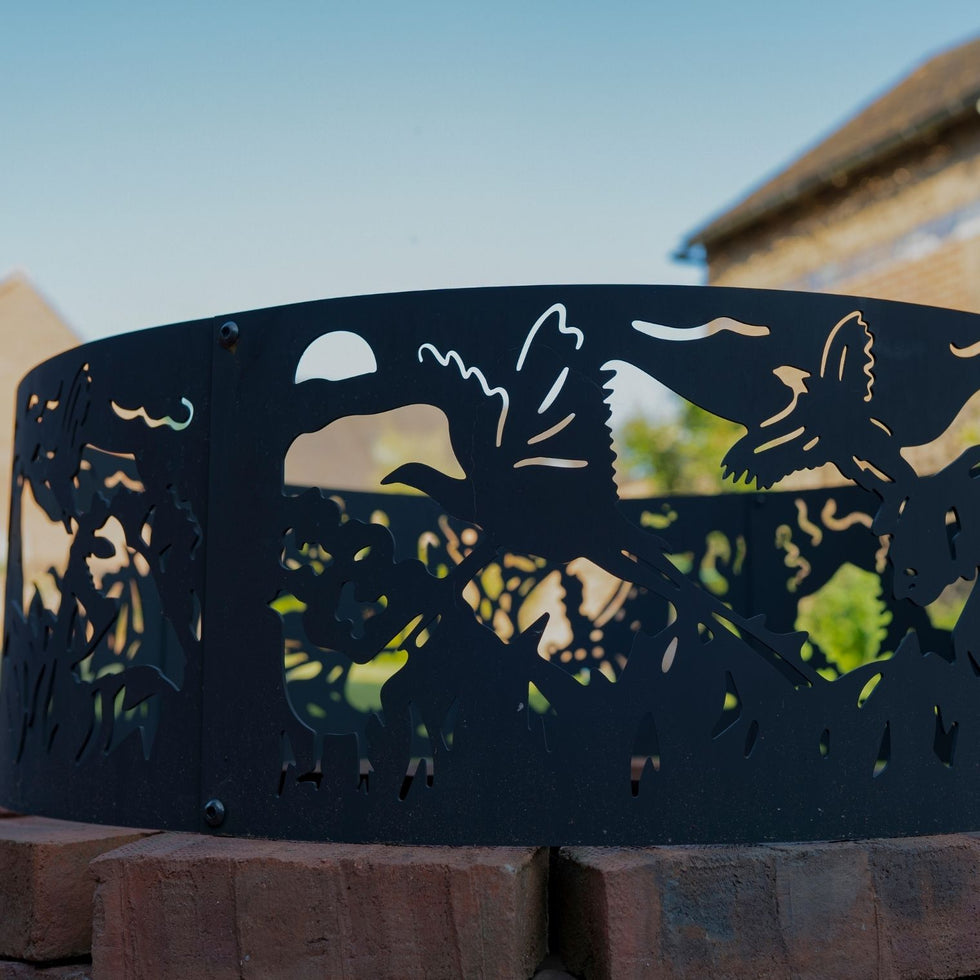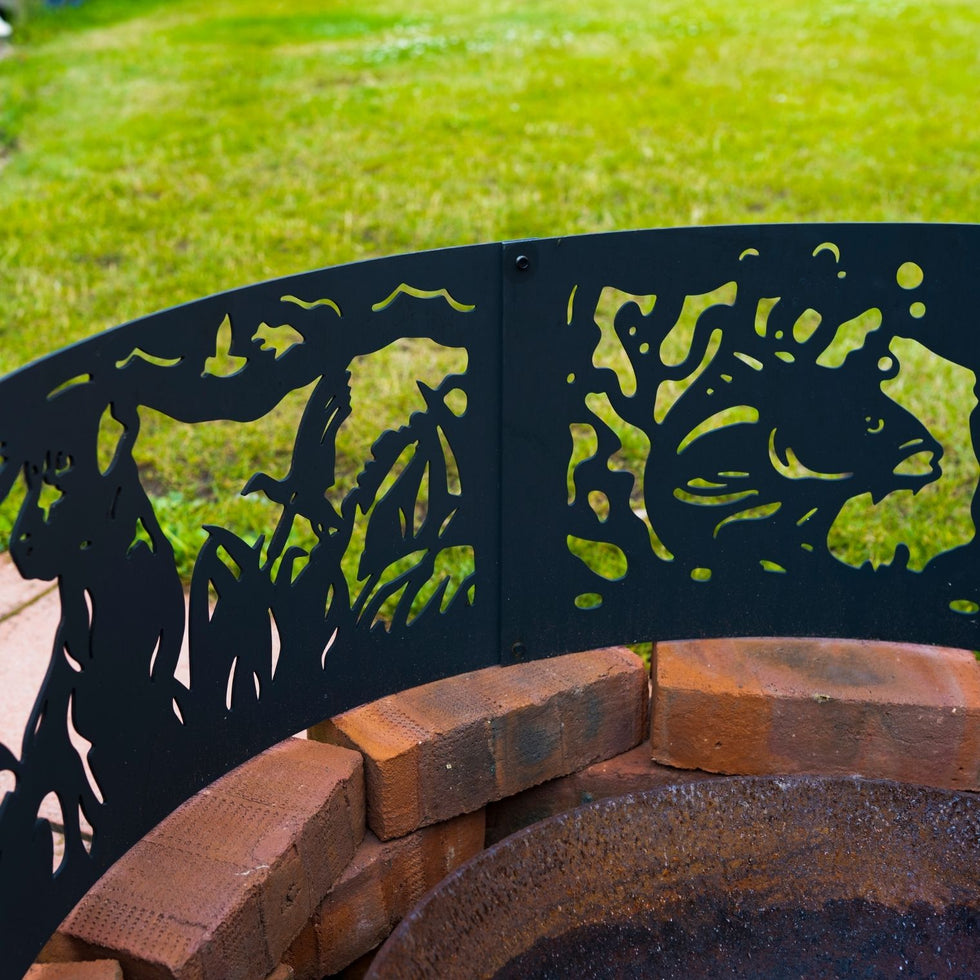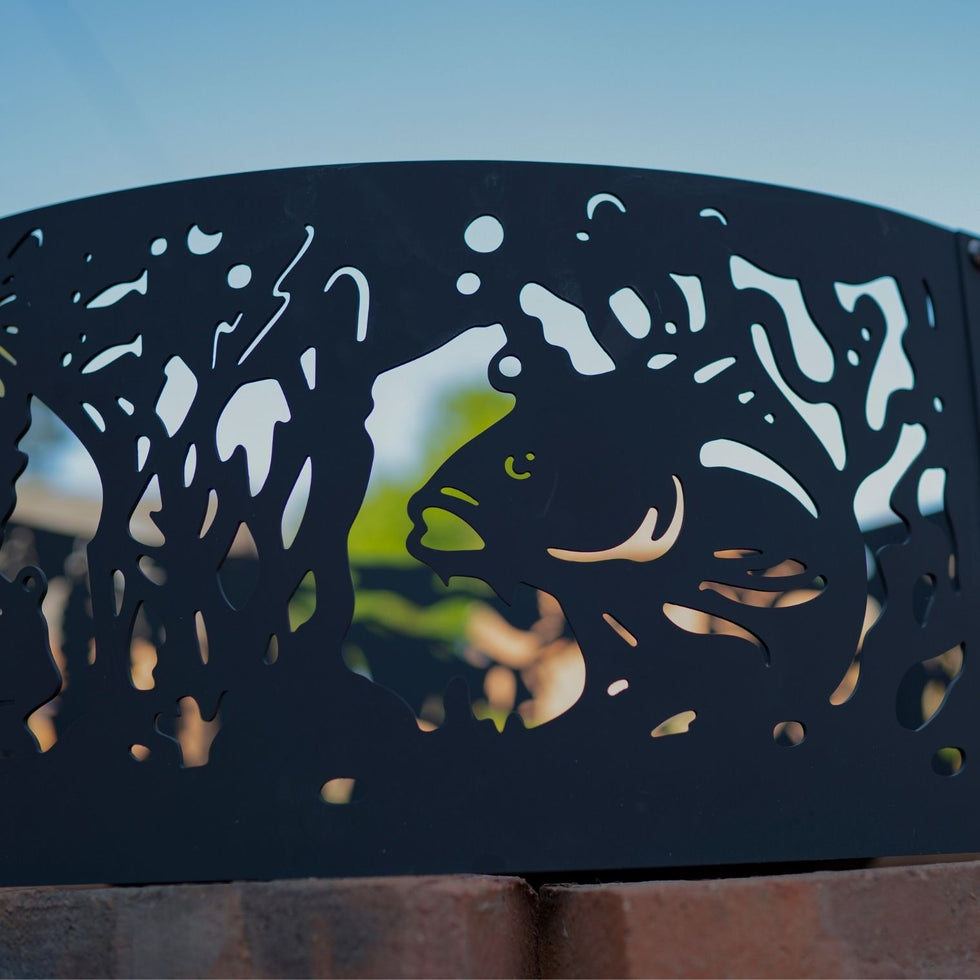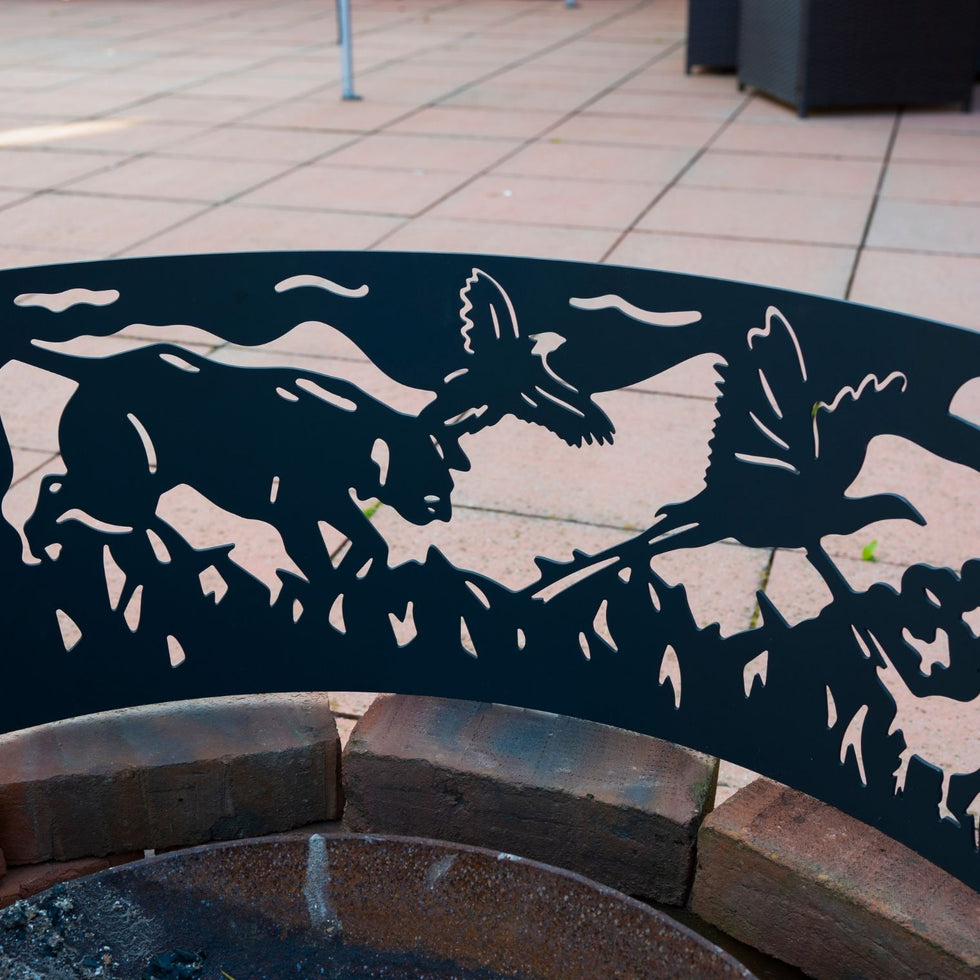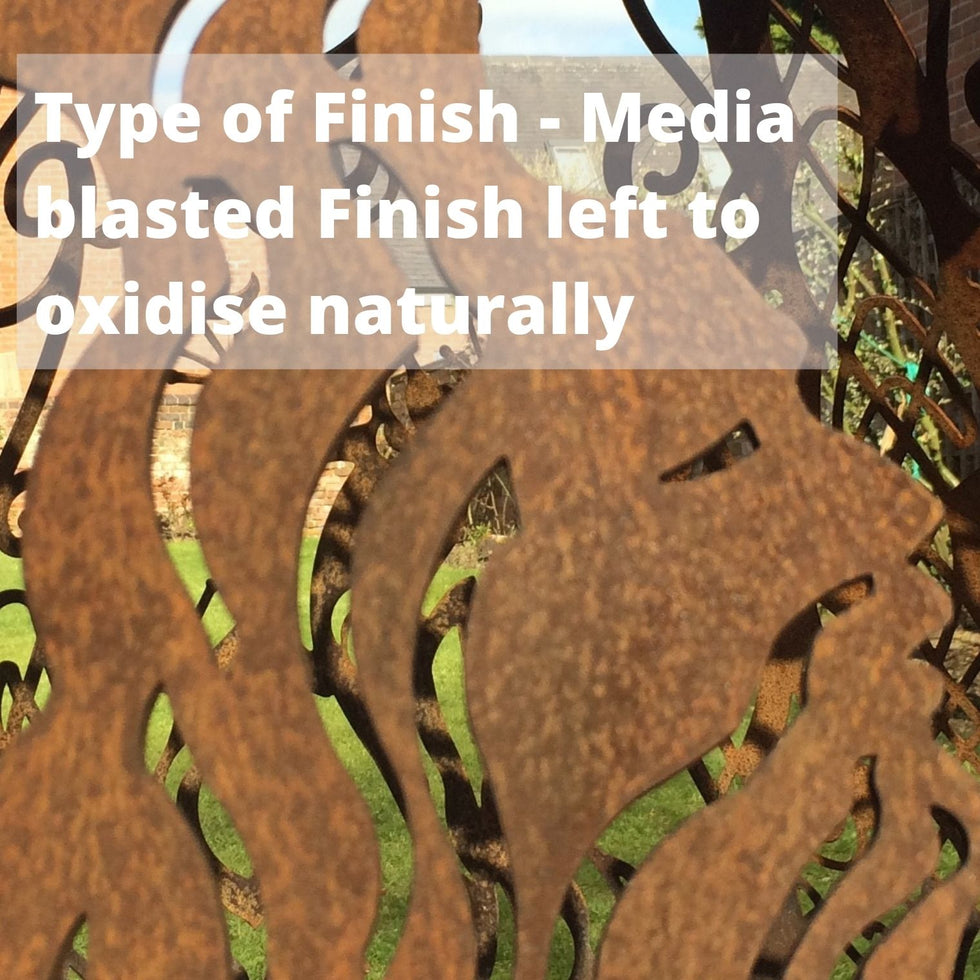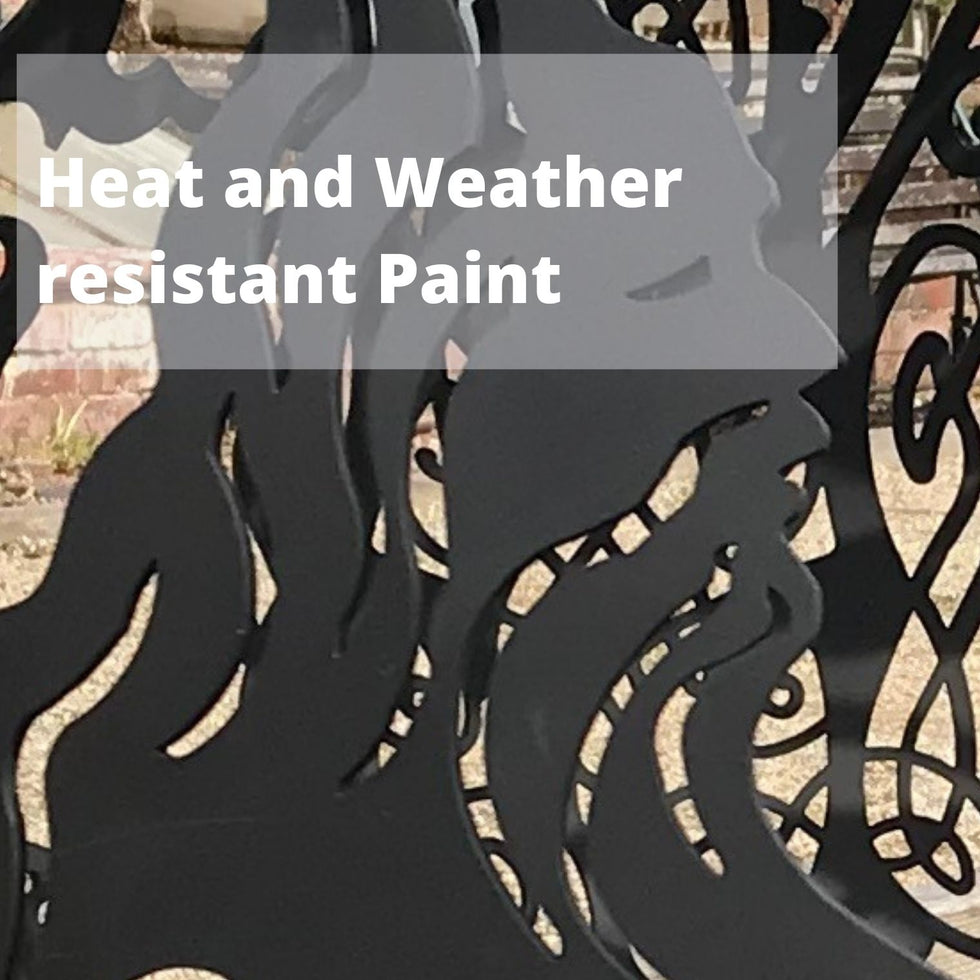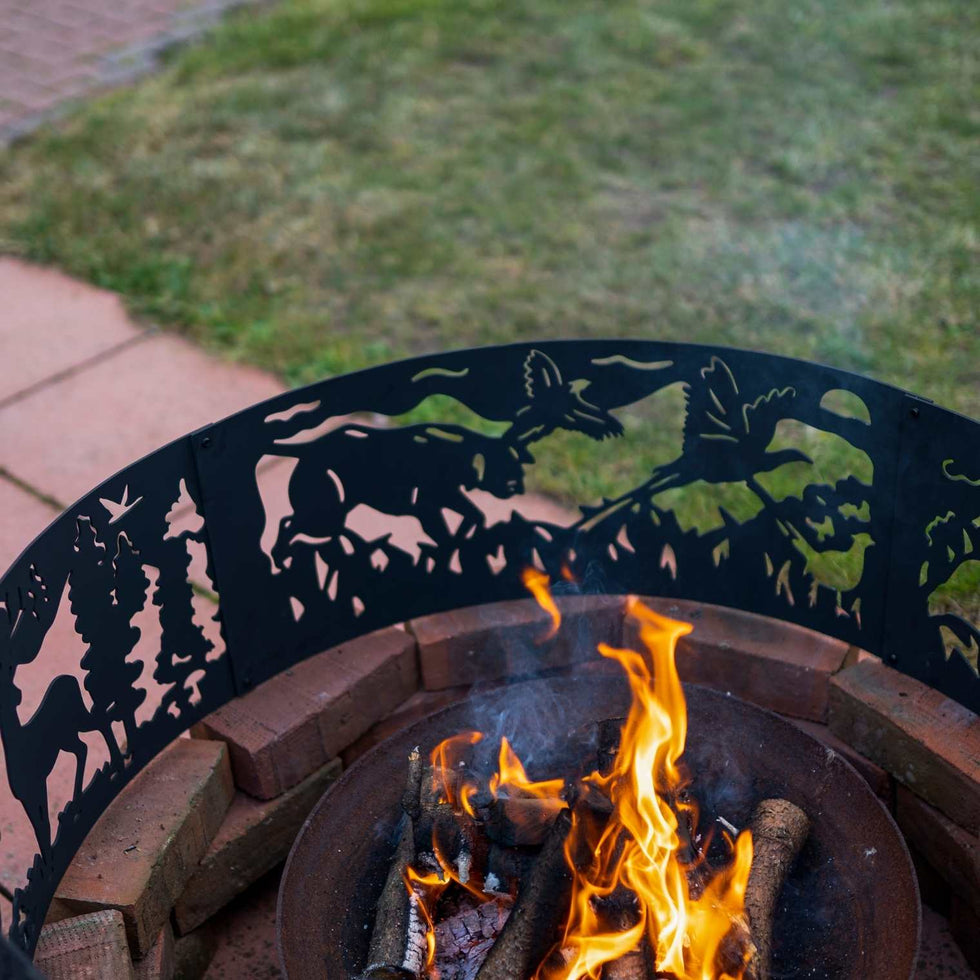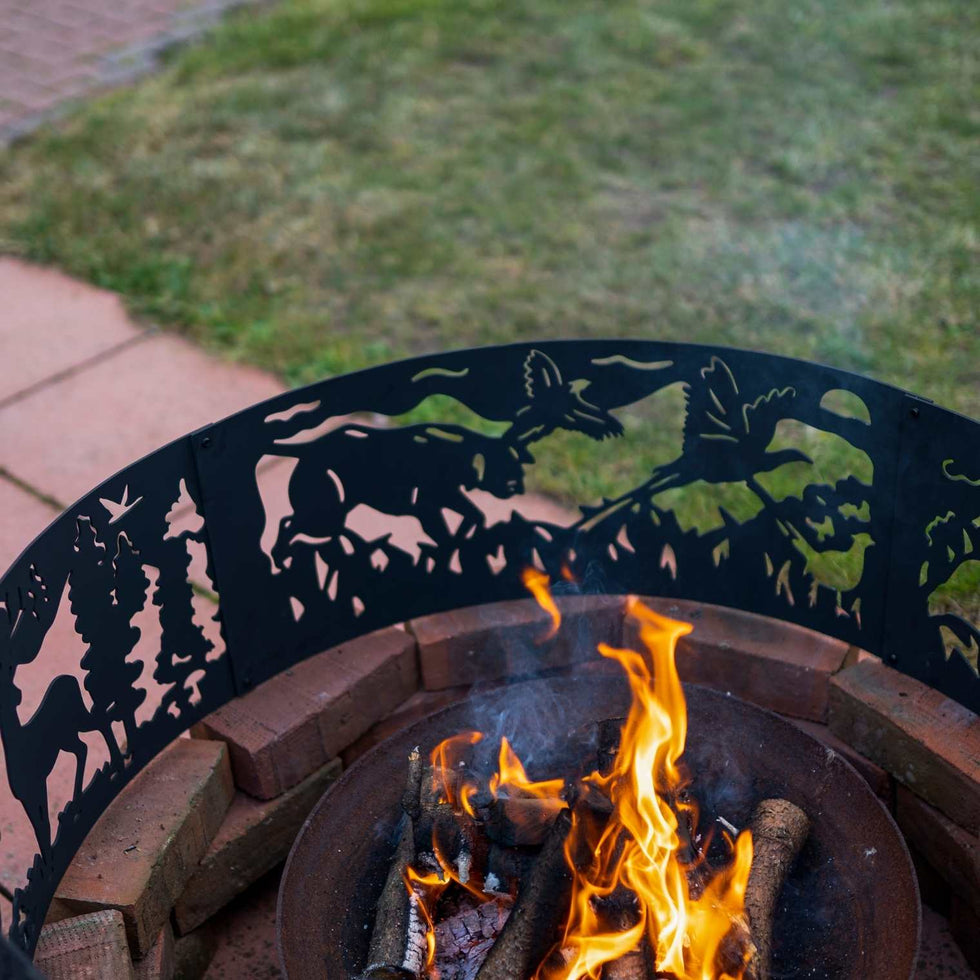 Hot
New
In stock
Pre-order
Out stock
Fire Pit Ring British Pursuit
PRODUCT SPECIFICS
Custom text
More information
PRODUCT SPECIFICS
Fire Pit Ring British Pursuit - another fantastic creation- a new art firepit by Logi Firepits UK.
Fire Pit British Pursuit Parameters - Diameter 0.9 m, Height 0.3 m., Weight 20 kg, Material Steel
This fire pit ring is part of the British Countryside Décor Collection. Take a look through the rest of this collection, to harmonize all your patio décor.
Portable new solution to all your decorating needs. With 4 metallic panels this log burner can be easily taken apart and assembled. Made from 4 panels this round firepit can be taken apart/put together without any unnecessary hassle.
The individual pieces are held together with the supplied bolts.
This metal fire globe has a protective weather and heat resistant coating.
This outdoor firepit is available in two finish options: Black- to give this fire ball pit a sleek finish (rust and heat resistant paint.) Or Media Blasted smooth finish that will oxidise to give this fire pit globe a beautiful natural patina over time.
Shipping costs start from £21.00 for Mainland UK. Find out your shipping cost at check out.
Take your portable Fire Pit Ring British Pursuit camping. Or simply move the fire globe with ease around your garden or patio. A garden fire place like this will become the centre of any Halloween, Christmas, outdoor Birthday or Wedding party. The perfect gift for him- for your husband, fiancé for the wedding, son for his birthday, or Father's Day. 
With hunting dogs sniffing the air and pheasants taking flight in their wake into the idyllic countryside this piece features some truly amazing scenery. Majestic and elegant reindeer roam beautiful landscape, birds flying over their heads. Fish swim through fresh waters, defined in exceptional detail in the metal work. The stunning country scenes unfold before your eyes, so picturesque and full of life. Carved into steel the details in the imagery is truly a sight to behold- each blade of grass is a marvel to look at.
Custom text
Text content of Tab goes here!
You can make text bold, italic or add link using rich text editor.
More information
We offer a full and complete bespoke design service. Please contact us and we can discuss ideas for your own custom fire pit.
If you would like to learn more about this firepit and Logi's other products- follow us on our social media pages on Facebook, Instagram, Pinterest, Twitter. There you can find reviews from our clients and our How its Made videos. If you have any questions post them there! We would be very glad to see you amongst our online friends.